Delivering goods
As a delivery worker, you may have to come into contact with a large number of people while working during the lockdown. You maybe making various types of deliveries: supplies to grocery and medical shops or food, water and gas cylinders to homes. How do you continue to deliver crucial goods while protecting the health of you, your family and the people you deliver to?
Scroll down to view and download an illustrated story, a set of guidelines and some detailed information in various languages.
Delivering food in viral times
Here's story about Karthik and his wife, Devi who are trying to stay healthy while Karthik continues to deliver milk and food to people.
Click to download the story in different languages:
Hear the stories in different languages:
Click to download narration in different languages:
General Guidelines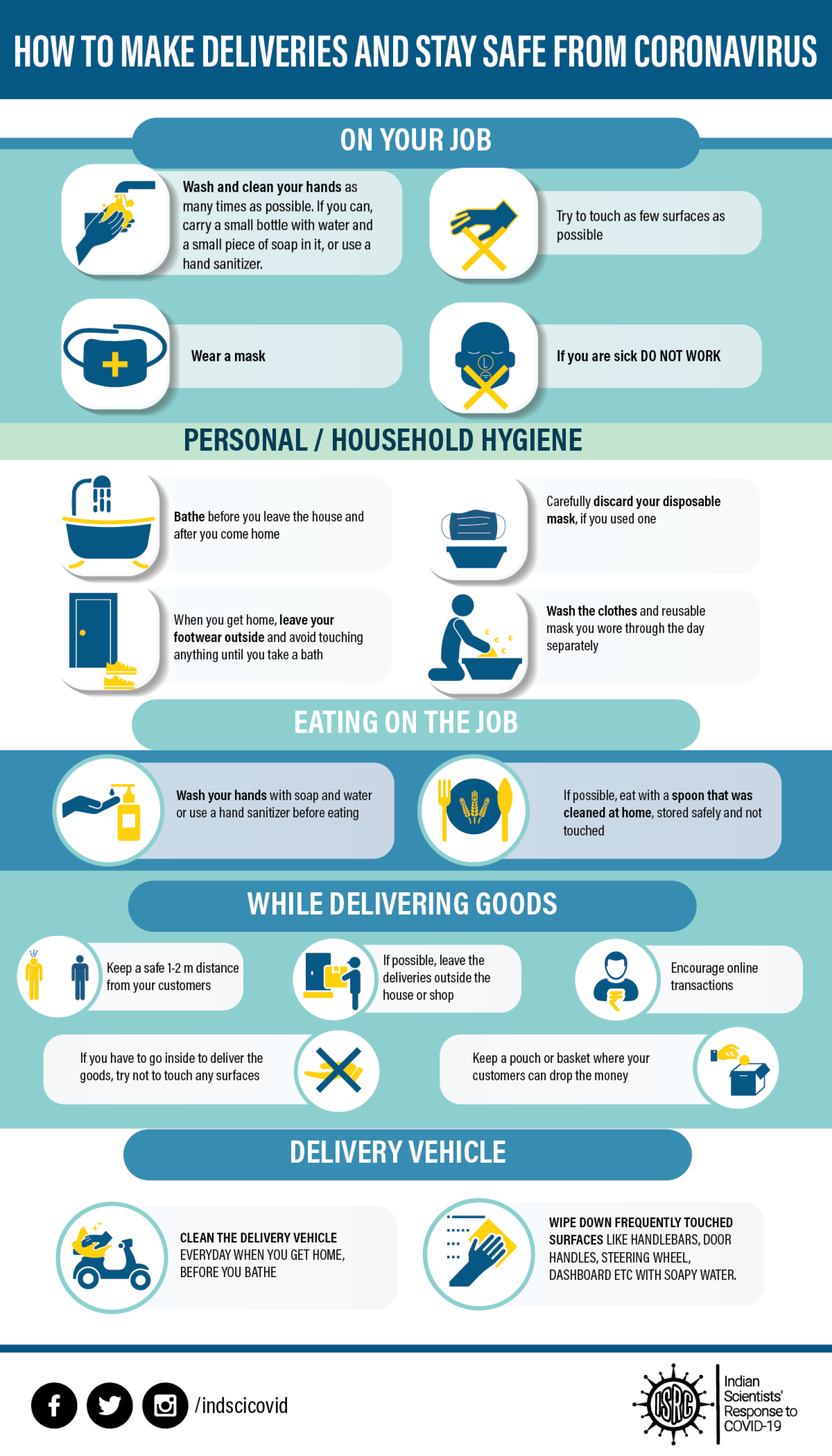 Click to download the infographic in different languages:
How to make deliveries and stay safe from Coronavirus
During this period of lockdown imposed to contain COVID-19, doorstep delivery of essential commodities is crucial. Hence, the health and safety of people involved in delivering these essentials should also be priority. Essential commodities include groceries, gas cylinders, milk packets, newspapers, prepared food, medicines, etc. If you are involved in delivering any of these essential items, it is possible that you come in close contact with many people and touch surfaces that have been touched by many. You may also be involved in handling a large volume of currency transactions, frequently touching notes and coins. You are also likely to work in physical proximity to your colleagues, and sometimes, share the delivery vehicle. Here, we list some simple precautions that you could take to ensure that you, your family and your customers do not contract the COVID-19 infection.
Click to download the guidelines in different languages:
Watch a video on the guidelines in different languages:
Other Resources