Caring for the sick
People in your household may fall sick. You need to make sure that they don't spread the virus and have a safe and healthy place to recover properly. So, if someone around you is unwell, how do you care for them?
Scroll down to view and download an illustrated story, a set of guidelines and some detailed information in various languages.
Here's a story about Selvi, and how she transforms her household to care for her unwell father-in-law. Click to download the story in different languages: हिन्दी English বাংলা मराठी తెలుగు தமிழ் ગુજરાતી ಕನ್ನಡ ଓଡ଼ିଆ മലയാളം ਪੰਜਾਬੀ অসমীয়া Story narrations Audio……
General guidelines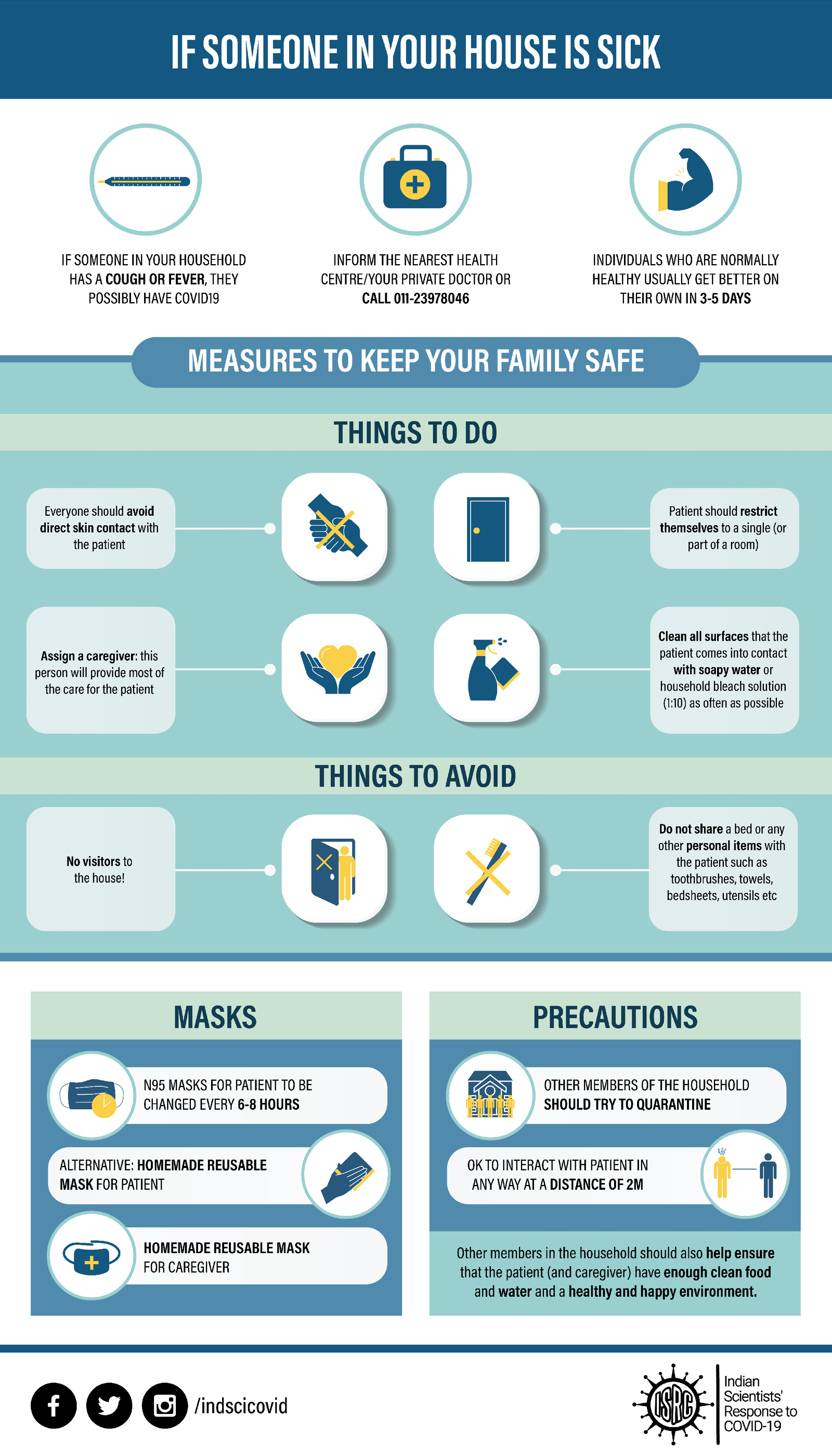 Click to download the infographic in different languages:
What do you do if someone in your household falls sick?
A majority of COVID19 cases involve a cough and fever, much like a flu. If someone in your family shows these symptoms, they could be a COVID19 case. Individuals who are normally in good health usually get better on their own in 3-5 days. The patient will need care and support to ensure that the virus does not spread within the household or beyond.
Click to download the guidelines in different languages:
Other resources