This event was live on Facebook: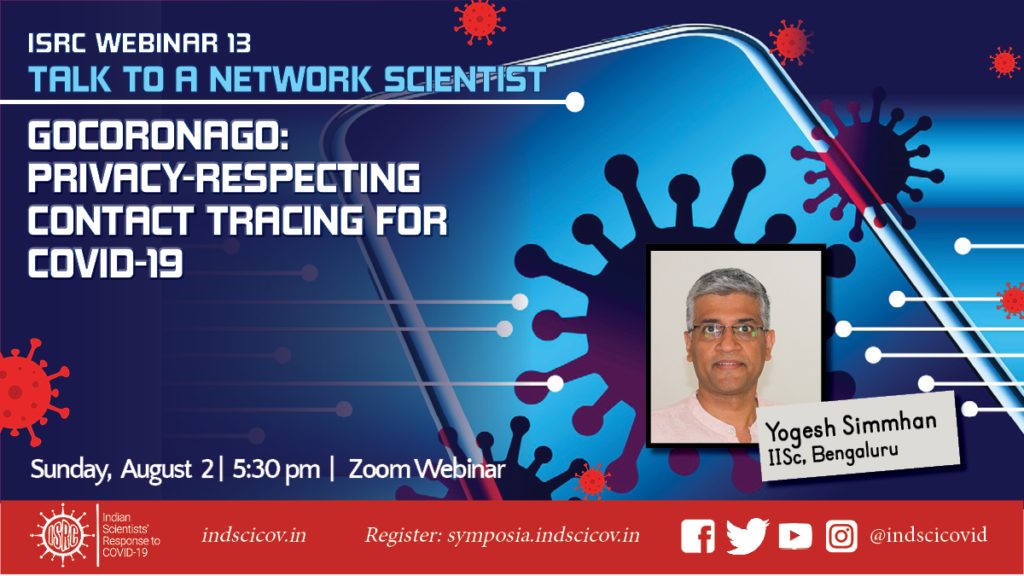 This webinar will discuss the GoCoronaGo (GCG) digital contact tracing app developed at IISc for COVID management. GCG is a privacy-respecting contact tracing app designed for institutional use within a campus. It uses Bluetooth advertisements and scanning, similar to other contact tracing apps world-wide.
However, GCG collects the contact data in the backend servers of the institution periodically rather than only when a COVID case if found. This helps us build a contact network regularly, and we use it to perform analytics on various social distancing scores and non-biological COVID risks. These are used to inform the Institution users about possible safety precautions they need to take. In the event of a COVID case being detected on campus, the App can be used to rapidly identify the first, second and third level contacts from that individual using the contact graph.
We will describe the App and our early experiences deploying it at the IISc campus.
For more information about the speaker go here. For more details about the GoCoronaGo App, visit https://GoCoronaGo.app.