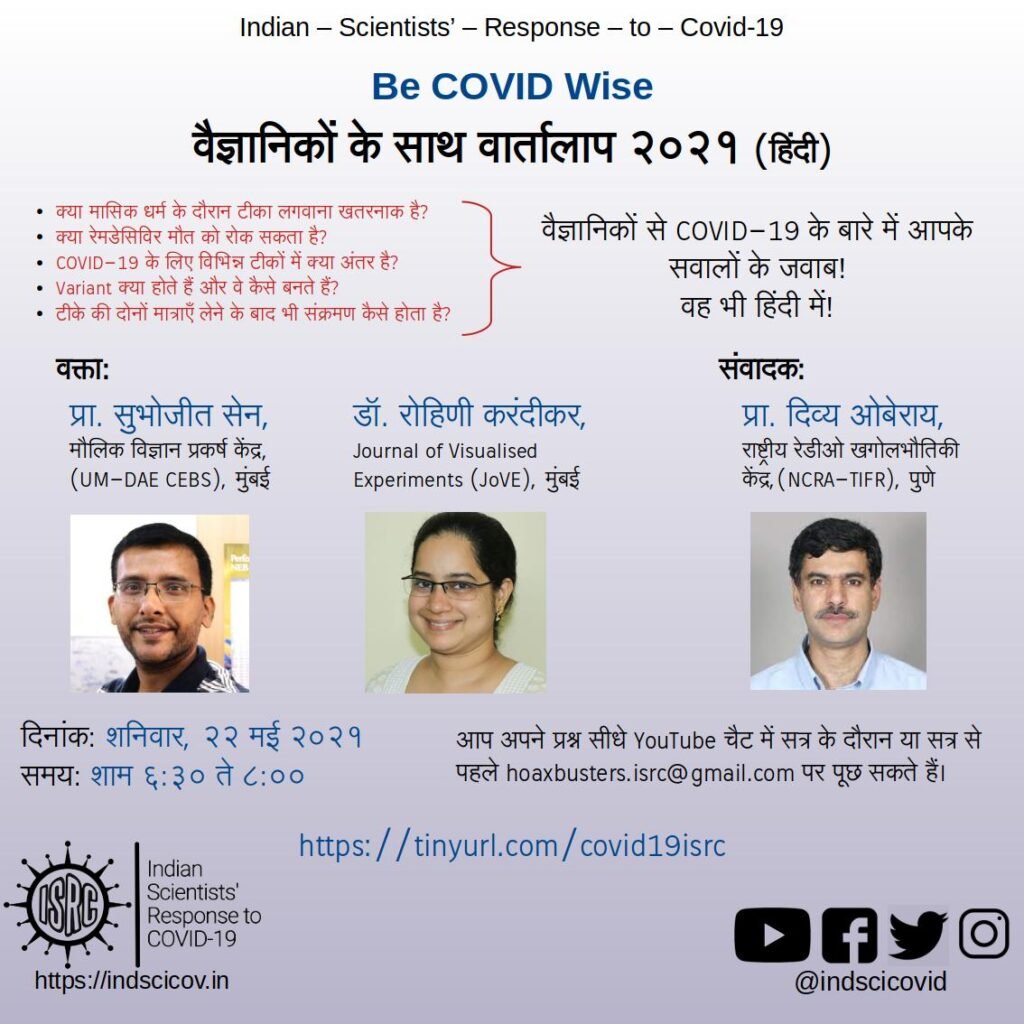 COVID-19 के बारे में विज्ञान क्या कहता है? आईये जानते हैं इस शनिवार की शाम को https://tinyurl.com/covid19isrc
Please click on above link to access the Youtube link for this session at 6.30pm on Saturday May 22nd 2021.
Video recordings of all events in the Ask-a-Scientist series can be found on our Youtube Channel.